A rewarding way to enrich and broaden the undergraduate experience is by studying outside Kuwait. The American University of Kuwait's study abroad programs give students the opportunity to expand and deepen their undergraduate education by studying overseas. By getting exposed to a foreign culture, and befriending its people, students learn about themselves and gain a more sophisticated view of the world.

In addition to AUK-sponsored short-term trips, which may be part of a regular semester course or over a summer term, students have several opportunities to participate in approved semester-long study abroad programs. The university currently has agreements with the following institution: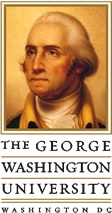 The George Washington University

The George Washington University was created in 1821 through an Act of Congress, fulfilling George Washington's vision of an institution in the nation's capital dedicated to educating and preparing future leaders. Today, GW is the largest institution of higher education in the District of Columbia with more than 26,000 students-from all 50 states, the District and 130 countries. GW offers a rich range of disciplines: from forensic science and creative writing to international affairs and computer engineering, as well as medicine, public health, the law and public policy.

GW Student Exchange Program


American University in Cairo

Founded in 1919, AUC is a leading regional English-language University and a hub for intellectual, social and cultural life. With a community of students and faculty members representing more than 60 countries, AUC is a crossroads for the world's cultures and a vibrant forum for reasoned argument, spirited debate and understanding across cultures. AUC offers 36 undergraduate, 44 master's and two PhD programs rooted in a liberal arts education that encourages students to think critically and find creative solutions to conflicts and challenges facing both the region and the world.

American University in Cairo - International Students






Sciences Po

Established in 1872 as the École Libre des Sciences Politiques, Sciences Po is generally considered one of the world's most reputable and prestigious schools of social sciences. Sciences Po covers political science as well as economics, history, sociology, law, finance, business, communication, social and urban policy, management and journalism.

Students earn 12 credit hours and have the option of studying at one of the school's seven urban campuses, each of which specializes in different areas of the world. These are located in Paris, Reims, Le Havre, Dijon, Nancy, Poitiers, or Menton.

SciencesPo Student Exchange Program



For more information about these or other study abroad opportunities, please contact studyabroad@auk.edu.kw.