Message from the Provost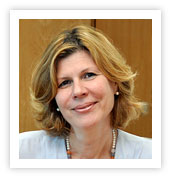 I'm delighted to welcome you to an exceptionally vibrant and active community: a family of like-minded people whose enthusiasm and passion for learning, teaching, exploring, discovering, and becoming, is our way of life.
Our students, teachers, researchers, staff, and administrators, who come from different backgrounds, personal and professional, with broad skill sets and expertise, honor the importance of the sharing of knowledge for the purpose of creating new knowledge. And because the exchange and creation of new knowledge requires respect for a variety of perspectives, AUK's diversity is crucial in creating the respect necessary for an intellectual and academic exchange of ideas.
We are expected to engage each other - students with peers, professors, instructors, and staff in the important of business of exploring and discovery. AUK goes beyond the awarding of degrees, and offers an experience of a lifetime for all, where learning takes place inside and outside the classroom through theory, practice, and application, and through engagement with the world beyond the scope of the physical boundaries of our campus. Our combined scholarly pursuits enable us to contribute with commitment, passion, integrity, honesty, and respect to the well-being of our families, societies, and communities.
An education at AUK is a mind-set, and a habit. We may think that AUK is the end of our educational journey-however, it is only the beginning. Irrespective of the degrees that our student's pursue, learning is timeless.
Discovery is exciting, but real learning, acquiring and applying new knowledge, will always require patience and resilience. For the AUK community, learning is life-long. No matter the challenges before us, we never give up on learning, ever.
I welcome you again to our university and our family, and wish you the very best today, tomorrow, and the many days and years after.
Dr. Rawda H. Awwad
University Provost
Reporting Units:
The University Provost is the chief academic officer of the university, and is responsible for the academic and administrative functions of the Colleges of Arts & Sciences, College of Business & Economics, Academic Support Services, and the Library. Working closely with the University President, the Provost is directly involved in curriculum development and implementation; faculty recruitment, professional development, and evaluation; policy development; and budgetary and outreach supervision.
College of Arts & Sciences
College of Business & Economics
Academic Support Services

Office of the Registrar
Academic Advising Center
Tutoring Center
Writing Center

University Library
Personnel of the Office of the Provost:

| | |
| --- | --- |
| Dr. Rawda Awwad | University Provost |
| Ms. Magdalene El Neaman | Executive Assistant |
| Dr. Ali Charara | Dean, College of Arts & Sciences |
| Dr. Ralph Palliam | Dean, College of Business & Economics |
| Dr. Mary Queen | Dean, Academic Support Services |
| Ms. Asma Al-Kanaan | Director, Library |
| Mr. Mohammed Da'na | Associate Registrar, Office of the Registrar |