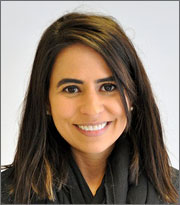 Dr. Shareefa Al-Adwani, PhD - Director

Dr. Shareefa Al-Adwani joined AUK in Fall 2016 as an Assistant Professor of Political Science. She completed her Ph.D. in Political Science at the University of California, Davis in June 2016, after receiving her second M.A. in Political Science from the same university in March 2016. She earned her first M.A. in International Relations from the University of Chicago in August 2005 and her B.A. from the University of Virginia in 2004, double-majoring in Foreign Affairs and in Asian & Middle Eastern Studies. From 2006-2009, she joined AUK as an adjunct faculty member in (what was then) the Department of International Studies, and from 2007-2009, she was the Assistant to the President, focusing on special projects and committees. Her current research projects involve (1) the investigation of GCC socio-political phenomenon and changes over time using recently available government data and (2) using various new and existing cross-sectional time-series data to investigate the domestic factors for international cooperation, treaties, and agreements. She is also a regular insights contributor for Kuwait's RAI Institute for Strategic Studies and Research.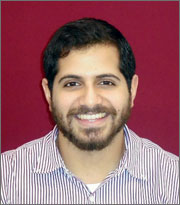 Mohammad Al-Awadi - Program Coordinator

Mohammad Al-Awadi received his BA in International Relations from the American University of Kuwait on June 2017. During his time as a student, Mohammad was president of the student-led organization Fikir for two academic years. As Fikir's president, he promoted dialogue over various salient topics such as religious tolerance, identity, women's rights and equality, and stigmas associated with mental health. He also received multiple awards for his service through the organization such as the President's Award, the Spirit Award, and the Outstanding Student Award for International Relations. Mohammad also worked as a student assistant at the Library of the American University of Kuwait during his final academic year.