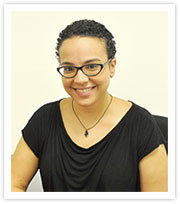 Farah Al-Nakib, PhD - Director
Dr. Farah Al-Nakib joined the American University of Kuwait as an Assistant Professor of History in the spring semester 2011. Dr. Al-Nakib obtained her PhD in history from the School of Oriental and African Studies (SOAS) at the University of London in 2011; her dissertation was on the urban history of Kuwait City before and after oil. Dr. Al-Nakib was appointed as the Director of the Center for Gulf Studies in the fall semester 2011. She previously served as a member of the AUK start-up task force team that established the University in 2003, and was the University's Director of Admissions from September 2003 to June 2005.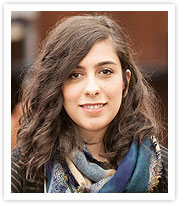 Reem Al-Ali - Program Coordinator
Reem has an MA (2013) in Comparative Literature and a BA in English Literature from Kuwait University. Before joining AUK she was a Fulbright Foreign Language Teaching Assistant at the University of Kentucky. She worked as a research assistant covering various topics relating to the Arab World and the Gulf region including politics, literature, education, and religion. She also worked as a translator for the National Council for Culture, Arts, and Letters and Kuwait Foundation for the Advancement of Science. Reem is a founding member of the Human Line organization, a Kuwaiti led NGO that organizes awareness campaigns and workshops on human rights in Kuwait and the Middle East.