Students Drive on Office 365

Student Drive: Students will have access to shared resources by faculty (replacing the "S" drive) and also upload the files (Assignments) with condition applied by Faculty.

STEP 1: Open this URL (website) http://clouddrive.auk.edu.kw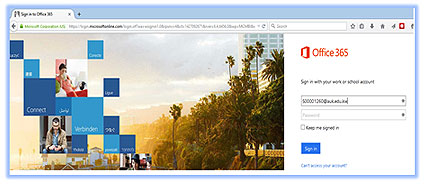 STEP 2: Enter your AUK credentials to login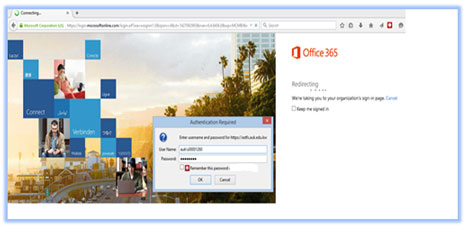 STEP 3: Select the department you would like to access the files from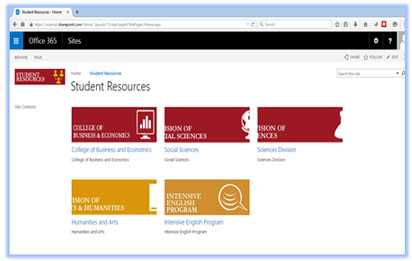 STEP 4: Select the faculty site to be able to upload and download the files to or from.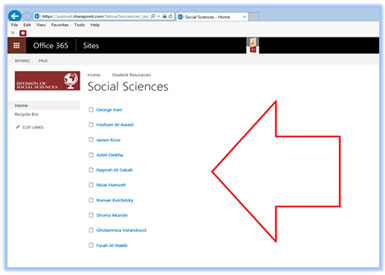 Uploading the files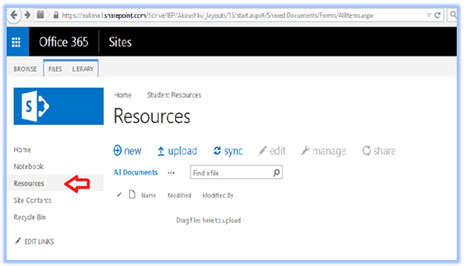 STEP 1: Go to "Resources" link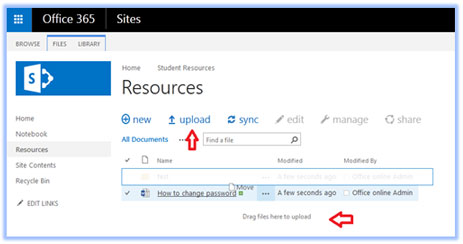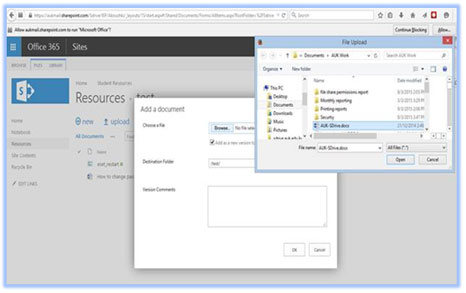 STEP 2: Click "Upload" tab and browse the files you need to upload. You can also drag and drop the files as you normally do with Microsoft Windows platform.



Accessing the personal storage on Cloud (Office 365)

One Drive: Is the one place for everything, Faculty can easily store and share photos, videos, documents and much more - anywhere, and on any device free. The personal storage space is 1 TB
STEP 1: Open this URL (Website) https://cloud.auk.edu.kw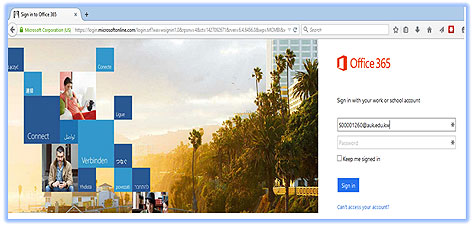 STEP 2: Enter your AUK credentials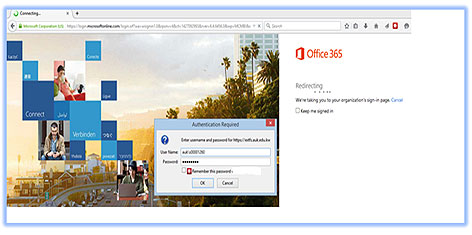 STEP 3: You can use any of these two AUK credentials format to login either ssayeed@auk.edu.kw or auk\ssayeed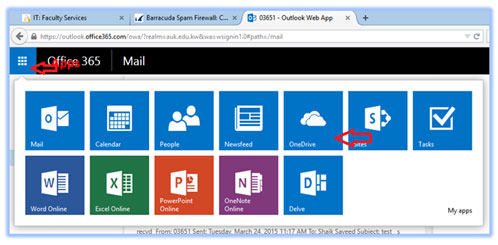 STEP 4: Click "Apps" menu and welcome page will appear with the available applications, click "One Drive" to login to your personal storage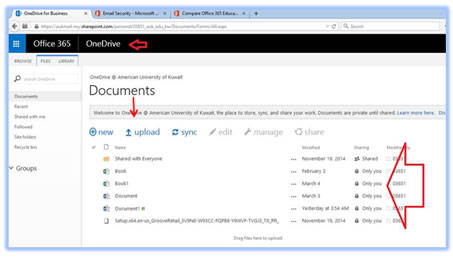 STEP 5: Click "Upload" tab to upload documents and you can also drag and drop the files as you normally do with Microsoft Windows platform.
Alternatively you can download "One Drive" client to have the files synced with the AUK system.
URL to download the OneDrive client: https://onedrive.live.com/about/en-us/download/


Creating Assignments on AUK Clouddrive

STEP 1: Login to AUK cloud ( http://clouddrive.auk.edu.kw)
STEP 2: Browse the "S" drive to select your page.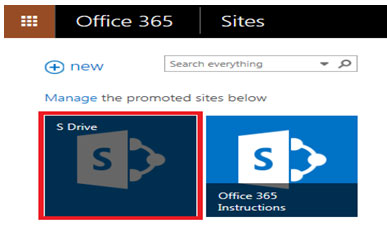 STEP 3: Enter Assignment title and choose start and end date. If you want to upload multiple files then select "Allow Multiple File".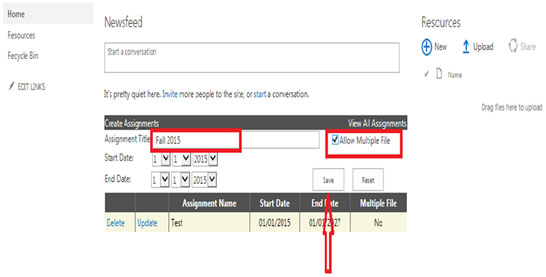 STEP 4: Press save to create the assignment.

Viewing Uploaded Assignments

STEP 1: click "View All Assignments" to view all assignments folder

STEP 2: Select the folder to view the files uploaded by students.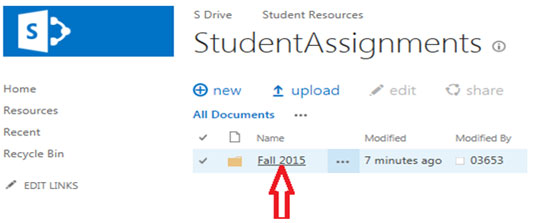 STEP 3: Click on the file to view or download


Changing or Updating Assignment Due Date

STEP 1: Click "Update" to change the date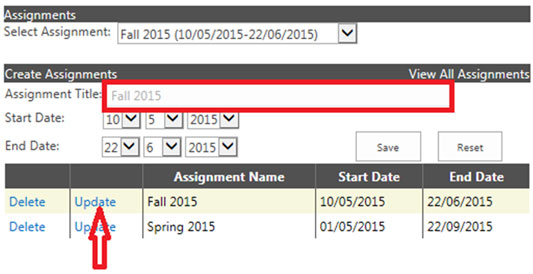 STEP 2: change the date and press "Save"


Uploading Assignments by Faculty (If Required)

STEP 1: Select assignment title and click Browse.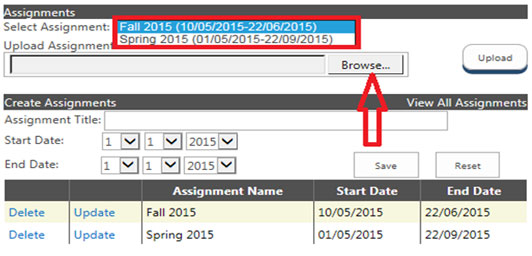 STEP 2: Browse to the location of the file, select and click open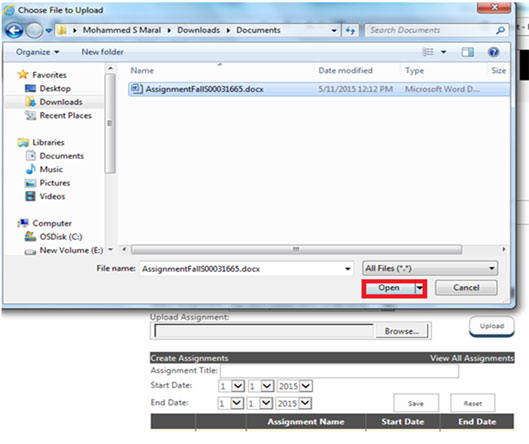 STEP 3: Click "Upload"