| Spam Quarantine Service | Web Filtering | Network Security |
FACULTY SERVICES - SECURITY
Spam Quarantine Service


What is SPAM: Spam is unwanted emails delivered to your email account. Spam not only attacks your email account inbox but also it can have attachments which may download to your computer. These attachments are more than likely viruses which will infect your computer, delete important files, slow your processor down as well as cause access problems with the Internet.

Why do I get Spam Emails? Email spam lists are often created by stealing Internet mailing lists or searching the Web for addresses and sometimes spam just starts coming out of nowhere, apparently without any plan, and without a reason, all it takes to get on the mailing lists used by spammers is an email address. In order to reduce the number of incoming spams, you need to be careful where you leave your email address, at websites, in blog posts and when chatting otherwise you'll end up on a distribution list without even showing your email address.

How to Manage SPAM Filtering? If you have any email messages placed in the spam quarantine folder, a scheduled notification email will be sent to your inbox to notify you to check the quarantine folder.





Or you can access it directly:
To access your spam quarantine folder, login to https://spammail.auk.edu.kw when the login screen appears,enter your AUK Email ID and the password that you had already created by clicking on "Create New Password".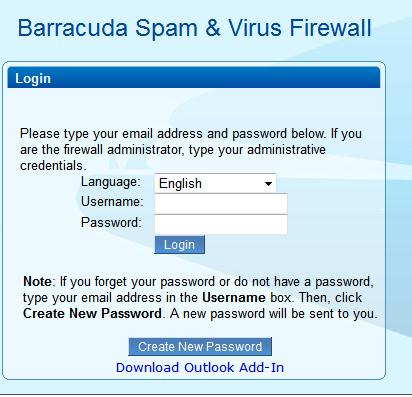 From here, you can do one or more of the following:

1.Deliver e-mail to your AUK e-mail inbox.
2.Delete Message from your spam quarantine folder.
3.Blacklist a message so that all future emails from the sender ARE NOT delivered.
4.Whitelist a message so that all future emails from this sender ARE delivered directly to your AUK e-mail inbox.


Web Filtering


About AUK Web filtering: AUK Web filter appliance is a hardware device that monitors an incoming Web page to control whether some or all of it should not be displayed to the user. The filter checks the content of a Web page against a set of rules provided by IT department. AUK Web filter block out pages from Web sites that are likely to include objectionable advertising, pornographic content, spyware, viruses and other offensive content.

Requesting the Unblocking or Blocking of a web site: If you believe that there is a mistake on categorizing any website you are trying to visit, please contact AUK IT Department or submit an online request at http://aukhelpdesk.auk.edu.kw stating the reason why the website should be allowed and the benefit of this site.


Network Security


Network Admission Control: The Clean Access Agent resides on AUK Computers, designed to produce a secure and clean network environment by authenticating the user and scanning for the required patches and software. This agent analyzes systems attempting to access the network and prevents vulnerable computers from joining the network.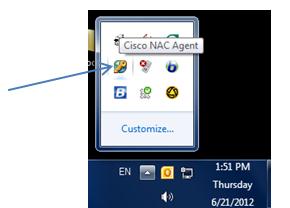 The Screen shot below shows that when you login to any machine on campus using AUK user name and password, the NAC agent will start loading to check if the machine conforms to the NAC security policies. Once it's conformed, then shared drives and printers script will start loading to map the shared drives and suitable printers, the maximum time for this window to disappear is around two minutes, so don't close it manually!

- Finally, if your computer meets the security requirements, you'll see a Success screen and be granted full network access.
Click OK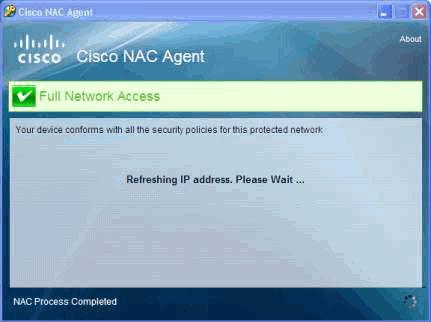 - If your computer does not meet the security requirements necessary to grant you access to the AUK network, you will be given temporary access. This type of access limits your network connection to sites and services that allow you to correct these security issues. Instructions for each requirement needing to be met will be given so that you can easily update your computer and access the network.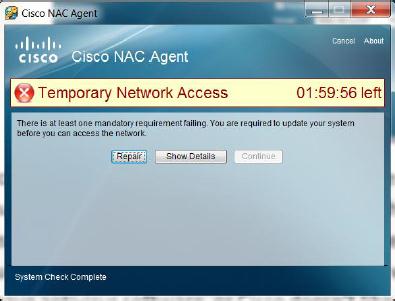 To check if the user is logged-in; move the cursor to the NAC agent icon near the clock, it will then show "Cisco NAC agent (Logged-in)"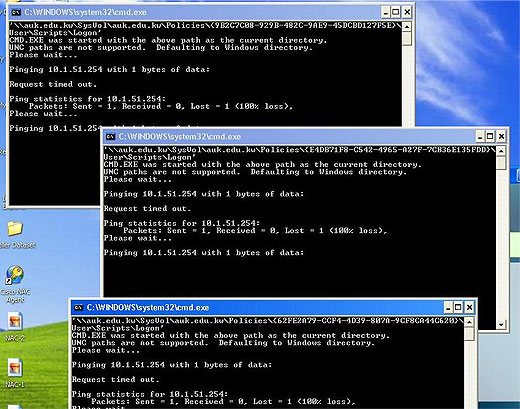 If it took more than 5 minutes after you login and you weren't able to access network resources or internet, please contact the IT Department.
Quick Links

» Academic Calendar

» Events Calendar

»
College of Arts and Sciences
»
College of Business and Economics
» Apply


» Graduation Information

» Direct Access to Self Service

» Final Exam Schedule

» Center for Gulf Studies

» Online Payment

» Registrar

»
Advance Registration Schedule

» CCE Course Schedule

» Academic Support Services (AALSS)

» University Publications

»
AUK Videos


Resources

»
Catalog

» Course Description

» Schedule of Classes

» Dartmouth College

» Private Universities Council (PUC)

» PUC Scholarships