Intercollegiate Athletics and Recreational Programs
The Office of Student Life offers students the opportunity to get involved with intercollegiate, intramural, and recreational sporting activities. AUK's various sports programs aim to develop students' athletic aptitude; not only enhancing the students' physical skills and technique, but also teamwork, leadership, and sportsmanship. GET INVOLVED in the AUK athletic community!
Intercollegiate Athletics
The university offers intercollegiate athletic which allow student-athletes to compete locally and regionally against universities in the following sports: soccer, basketball, volleyball, tennis, table tennis, squash, and swimming. AUK annually participates in the University Championship Cup (UCC), a country-wide tournament for private universities, as well as the Higher Education Sports League that competes against 9 higher education universities across Kuwait. AUK Athletics has won the University Championship Cup a total of five times and are the current champions.
Intercollegiate Athletics Calendar
Fall 2013
Spring 2014
Recreational Programs
The university offers two major types of recreational programs, intramural sports and fitness activities.
Intramural Sports
The university offers on-campus Intramural sports for men and women to participate in. Opportunities are provided for a variety of skill levels with an emphasis on friendly competition.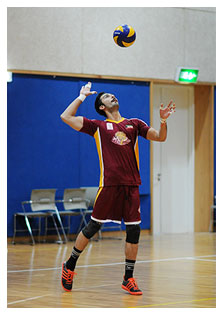 Intramural sports encourage students to take interest in a variety of events such as:
Soccer
Badminton
Basketball
Dodgeball
Table Tennis
Flag Football
New activities are annually added, upon students' interest
Intramural Sports Calendar

Fall 2013
Spring 2014
Fitness Activities
Fitness activities are offered as on-campus classes and events, as well as, off-campus excursions. Students can use these opportunities to learn new skills and stay physically active.
Fitness Activities offer students the chance to participate in events such as:
Yoga, Meditation, and Pilates Class
Kickboxing Class
Body Toning Class
Golf Week
Rafting Competition
Paintball
New activities are annually added, upon students' interest
Fitness Activities Calendar

Fall 2013
Spring 2014
Additional information about intercollegiate & intramural sports can be found at the Office of Student Life or through email at auksports@auk.edu.kw